High-quality welding and piping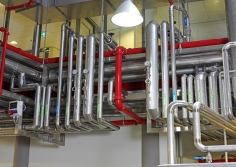 The development, production, and installation of high-quality piping for the food branch constitute the core business of Wennekes Welding & Support. Our team of EN-287 and ASME certified pipefitters and welders vouches for a high-quality product and fast and flexible implementation. Our welders are extremely skilled in TIG, MIG, and orbital welding for the food-processing industry.
Experienced and innovative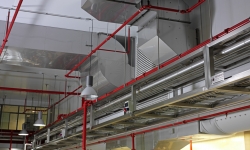 Because of our knowledge and experience in piping for years on end, we know where problems could occur in new or existing piping or installations. This enables us to remedy and prevent those problems. Furthermore, our people are informed on the latest technologies and the latest guidelines in the field of hygiene and safety.

While using the most modern 3D laser technique we precisely measure your project on location. In our production area your piping will be pre-processed, manufactured and assembled. The stainless steel piping is on-welded with backing gas for smooth, seamless welding connections by our qualified welders.
Pre-manufacturing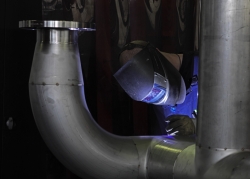 In order to hinder your production environment as little as possible, we work prefab in our excellently equipped workplace. We have the facilities available to fully manufacture and test your piping, as well as to make it ready for shipment and installation.
 By means of video endoscopy we check the inside of your piping. In this way we can guarantee the quality of that piping before it leaves our workplace.
On location
Wennekes Welding & Support has its own fleet of cars with fully equipped commercial cars. We operate with mobile workplaces for welding activities on location. Our skilled trained engineers are happily at your service.
Do you want to know more about piping at Wennekes Welding & Support? Then please do not hesitate to contact us.