Made to measure constructions
Client-specific designing and manufacturing of loading platforms, stairs, and (auxiliary) means of production, such as hoisting facilities, workplace interior, and much more. We construct at the request of the client, if desired in accordance with the hygiene concept for the food branch EHEGD.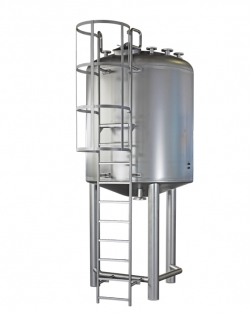 Product-oriented solutions in tank and machine construction
We design and construct tanks and machines for our clients in the food-processing branch. Because of our experience for years on end we know the requirements that are set to the hygienic and safe production of foodstuffs. We have the technical knowhow available to think along with you, and offer product-oriented solutions in the field of machine construction.
In our modern facilitated workplace, constructions and parts of machines are pre-processed, assembled, and constructed. You can also address us on the modification of your machine or production line. Within the fields of construction and machine construction we master various techniques. Hereby one can think of pre-processing, plate processing, construction activities, machining (turning and milling activities), assembling, and finishing. Our welders are highly educated in TIG, MIG, and orbital welding of non-ferrous metals and ferrous metals. Needless to say, that the processing of stainless steel and aluminium is strictly shielded off from the steel processing.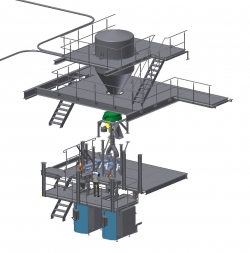 Do you want to know more about construction and machine construction at Wennekes Welding & Support? Then please do not hesitate to contact us.